Editor's Box from fRoots 229 (July 2002)
T
he small but vocal Luddite tendency amongst our readers are going to hate this, but isn't technology wonderful? Unlike many of you who are blessed with real lives, most of my day-to-day existence revolves around keeping up with what's out there in our music, and trying to make sure it's presented well. Recent technology has made a vast and beneficial difference to roots music followers. It may not seem like it, but we may have done better out of it in real terms than the mainstream music industry, since in many ways we had so little in the recent past, and it was so much harder to struggle up the ladder.
At the end of last year I changed my cable TV package over to digital and as a result have been able to see more superb roots music on TV (via the new BBC4 or its predecessor BBC Knowledge) than in living memory. Live concerts, extensive coverage of the BBC Awards For World Music and Celtic Connections festival, wonderful biographical documentaries on Martin Carthy and Ravi Shankar, and there's lots more to come. Yes, it involves a small investment over and above what we already have to pay for public service broadcasting, but to have what is certainly minority music available on TV in this way makes it feel more than worth it.
Shortly after that we got a broadband internet connection into the fRoots office. Apart from the obvious benefits to our particular business like speedy file downloads, it has meant that whereas internet radio and video were previously fairly frustrating exercises with a 56k modem, now I can easily listen to streaming music from net radio – at the time of my choice – while I work, go and check video clips of artists and all sorts. And all at an annual cost lower than our previous phone bill. It feels like an amazing freedom has been granted.
The internet had already revolutionised communication and tracking down obscure music from far flung parts of the globe (I think I set a speed record when licensing the tracks for next issue's free fRoots 19 CD – all 18 cleared by email almost overnight). In these ways the net seems to be working in favour of minority musics, for while people may see little immorality in ripping off major multinational corporations, it has allowed the products of small specialised independents to be found and bought much more easily. Indeed it has reached the point where local license deals and staggered release dates make less and less sense. The signposts seem to be towards more CDs being sold overall, but relatively less high volume corporate products.
In the roots music world, technology has improved everything from the sound at live gigs to the affordability of superior instruments. It has put high quality recording, video and artwork production more firmly and affordably into the hands of the artists – and collectors, archivists and ethnomusicologists – than ever before. And of course, yes, this is where the downside kicks in: technology doesn't discriminate towards the talented or provide quality control. But though we get driven to distraction by vanity produced CDs and it's increasingly impossible to keep pace, I think I know what I prefer. Imagine going back to typewriter ribbons, scratchy vinyl, depending on the post, struggling with cheap guitars, lugging 4×12 PA speaker cabs around, a handful of TV and radio channels where you can't get a look in, a long hike to a big city to find a specialist record shop (now we can hop on the Eurostar and indulge international CD shopping in Paris for a day). I don't think so!
Shop
You can buy CDs and downloads at our online shop.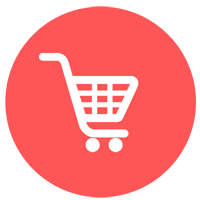 A little selection of fRoots editorials: